Source: news portal Tomsk.ru


Tomsk resident Nikolay Muraviov is only 28 years old. The young man actively participates in social life, has several social media pages, keeps up with the fashion trends, exercises, and loves his job. He also strives to make Tomsk accessible for people with disabilities.

Nikolay himself uses a wheelchair. Seven years ago, his life was divided into "before" and "after": on January 30, 2010, he was in an accident that led to a spinal injury. As Nikolay can only move around in a wheelchair, he knows what it's like when you can't leave the house, get into a pharmacy or a grocery store because there are no ramps. Going to the clinic is a coin toss of whether there will be someone around willing to help you get up the stairs or not. Nikolay doesn't like the word "invalid" and prefers the term "a person with disabilities" or "physically challenged people."

Nikolay Muraviov told the correspondent of the Tomsk.ru news portal how the job he loves doesn't let him give up, why Tomsk can be called an inaccessible environment, and what needs to be done to make a smart city truly smart.



Nikolay admits that after the accident he was mostly afraid of the unknown. Before the accident, like many young people, he went to school, worked, hung out with friends, made plans for the future. But after he woke up in a hospital, it wasn't very clear how to live on.

"My relatives wouldn't let me relax, that's why there was no whining, anxiety or depression," he laughs. "A year after the accident, I was readmitted to the university. First, I receive my Bachelor's degree, and in 2013, I received my Master's in Graphic Design. I was working hard—designed websites, logos, illustrations, and prints."

Nikolay says that sometimes he could work day and night on an order.
But he couldn't remain without moving all the time, so Nikolay decided to do something new. That's how he became the "Starmaster".




"I did one of the illustrations with a stormtrooper from Star Wars, and decided to do a photo shoot to advertise these illustrations. At first, I was thinking of buying a helmet of a stormtrooper for the photo shoot, but then I decided to make it myself. I had to learn all the fine points of fabrication because I chose the most difficult way to create a helmet. Everything started after that. Over time, I realized that I get more pleasure from manual work, the results of which can be touched," Nikolay shares his memories.

He also told us that it could take more than two months to make the first helmets. "First, you need to make a prototype. Then, using the prototype, a silicone matrix is made, in which you can cast the model of the helmet itself. Plastics are poured into the matrix, and after they solidify, you need to treat the future helmet and cut out all the details.. The next step is priming and painting. Then there is the process of gluing the inner parts. The first helmets took a long time. Now that I already have the silicone matrices, it takes about two weeks to make a helmet," Nikolay explains.

By the way, the young man built a 3D printer, which he can now use to print some of the helmet parts. According to Nikolay, it took approximately five months to build the 3D printer.



Nikolay has not yet considered how the "Starmaster" project will evolve. But the young man did say that he would like to create a costume for a great movie, or visit Hollywood to show his skills and learn from professionals who create characters for movies that are screened worldwide.

Paralympics for the record
Nikolay wants to conquer the world not only with his creative work but also with athletic achievements: he wants to get into the national team of Russia and compete in the Paralympic Games. Nikolay is a shot putter.



He admits that it is difficult for a person who uses a wheelchair to find the opportunity to train in shot put because it requires special equipment, a place to train and a partner who would help bring the shot. Previously, Nikolay had to borrow a special chair from his friend and take a taxi from the Kashtak district to the "Polytechnic" stadium. It took a lot of time and money. But the handicapped athlete was not one who gives up on his dreams easily. He asked the management of one of Tomsk factories to make several chairs for training: a portable one, which can be transported, and an anti-vandal one, which would be installed in the open and accessible to everyone.

"We made an agreement with the municipal government to equip a special site for shot put and javelin throwing in a birch grove of the Kashtak district. The construction is expected to begin this spring. I think we will continue developing the site further and will install other equipment so that anyone who wishes could train," Nikolay stated.



But while training may become more accessible and comfortable for the athlete, competitions remain unreachable. "I participate in competitions that take place in Tomsk and win prizes. But in order to take part in nationwide or European competitions, you have to train more and spend a lot of money on trips. In this case, you cannot do without sponsors, and I still need to work on this aspect," Nikolay smiles.

Expand the horizons
This year, Nikolay starred in a commercial for Brooke Bond, the concept of which won at an international advertising competition in London. "My friend, a film maker, suggested that I participate in an international advertising competition that was held in London. The British jury liked the idea because we told about the story of a real person. Then we shot the ad. Filming took place in our city, and the whole crew was also from Tomsk," Nikolay said. "And in the summer, I got a call from representatives of Brooke Bond who said that Unilever wanted to make a gift for our city. They offered me to choose what it would be: a trolleybus, improving public space, or something else. I thought that the best gift would be if they equipped a sports ground where people with and without disabilities could exercise. The sports ground is planned to open in October on the territory of the sports complex 'Yunost'."

Nikolay also took part in a social project by Brooke Bond and Maps.me, in which the organizers mapped five thematic routes in Moscow and St. Petersburg. According to the authors of the project, wheelchair users can take these routes on their own. The routes consider the accessibility of public transport, public toilets, and cultural landmarks.



Nikolay has his own project, the concept of which won during the first federal augmented and virtual reality hackathon. This is an app that aims to help in the rehabilitation of people with musculoskeletal injuries. Users will be able to train paralyzed body parts with the help of virtual reality. The prototype has already been developed and testing will begin in the nearest future. The project is implemented with the support of Agency for Strategic Initiatives "Cyber Russia".

A bit on personal issues
Despite the fact that Nikolay's life is very busy, he confesses that he's got enough time to think about himself, his own problems, and matters of the heart.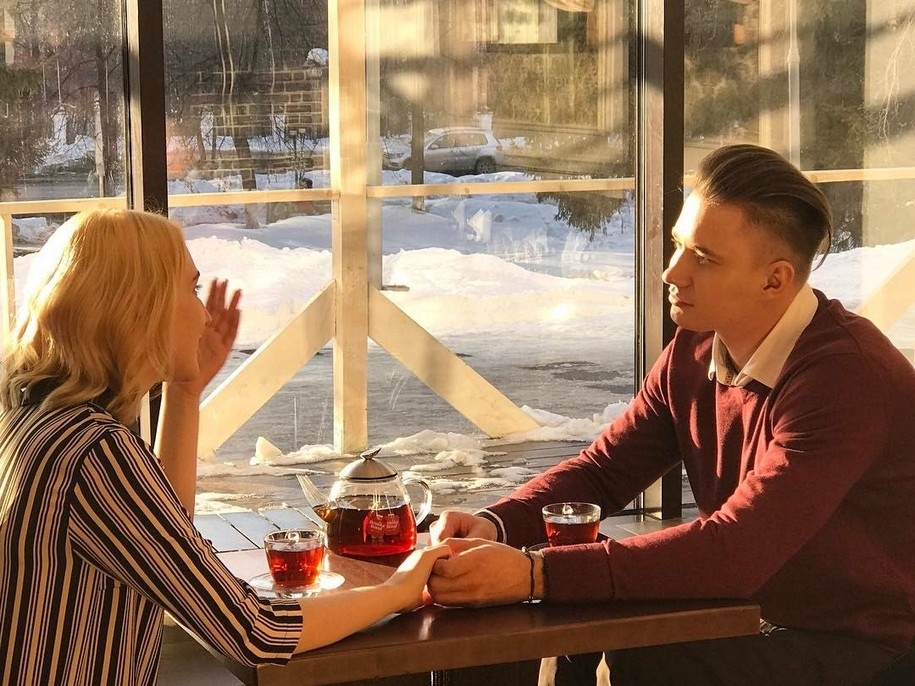 "Anything is possible in my condition, including starting to walk again. It is only necessary to find sponsors and competent specialists who could tell me why my rehabilitation process has lasted so long. But my pride does not let me ask people for aid, so I try to earn money myself. It's not moving all that fast but that's my goal," he smiles. "There are plans for a family too, but at the moment I don't have much time for a relationship. Girls require a lot of time and attention, and all my time is devoted to work, new projects, and sports."

Andrey Vecherkov
Valentina Beykova